Insight
Political intrigue, mysterious origins, a powerful cult, and a world waiting to be discovered all await you. You are a popular witch, yearning for nothing more than to learn all the branches to rise from apprentice to master. Your unique abilities, however, allow you to help those in need. But what will you do when you can't even help yourself when your life is threatened? Everything changes when an unknown foe enters your life and begins to knock you down block by block. A simple journey takes a turn for the worst as you go from wanting to clear your name to having to decide where your future will end.

Customize your own gender pronouns and choose a backstory that can affect your future.
Choose from four different species and watch your story and interactions change.
Five romanceable characters with different backgrounds and goals.
Delve into a magic system consisting of your own specialized magic, unique spells, and more.
Immerse yourself in a high fantasy world.
Multiple ways to affect the world around you and multiple endings each with their own consequences.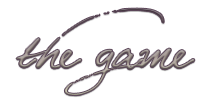 In book one, The Game, go from famed witch, to the most wanted person in all of Nidinia. Will you side with the old, or with the new? Join the side of a rising rebellion, or help squash them? Will those who once jeered you once again praise your name? Or will you be a mere whisper among the wind?
Rebuild your damaged reputation. Will you regain the love of those around you or will you be the villain everyone loves to hate?
Find evidence to help blackmail your enemies.
Choose a side and help them win the bid for the kingdom.
Mobile Players use this link to avoid issue.


Tumblr | Twitter | Patreon | Discord | Jiwenia World Anvil

Insight consists of three books. Each will be updated here and be the price of -.
Contact Me @ 13leaguestories@gmail.com

All music and images are licensed under Bum Studios and 13Leagues.